Back to School Party @ Caramba


September 7 (Saturday) at 9:00 pm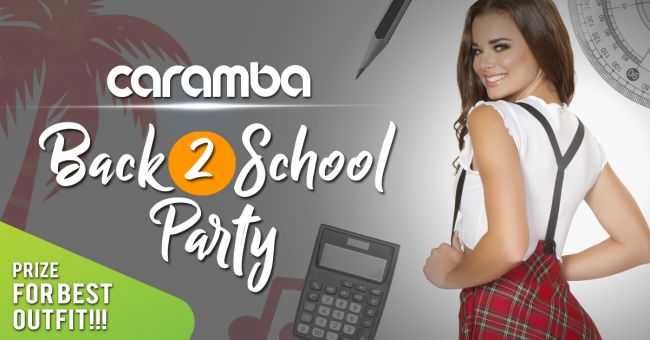 All pupils are required to attend group detention at the Caramba faculty...

Headteacher Mr Fredy Montero, assisted by Head of Science Daniel, Head of PE Michelle and Office Manager Angela Berardo will be checking school uniforms upon arrival.
PRIZE FOR BEST DRESSED STUDENT!
7:45pm Dinner Time - (optional)
8:45pm Mojito Tasting & Register
9:00pm Lecture on Dominican Roots - Bachata
9:30pm Social Experiment - Party
10:30pm Animation & Ruffle
00:55am Last track!!!
Numbers are strictly limited for this event so do book early to avoid disappointment…
Please fill out the form to register:
Class Price
£10
If you have an account you can also log in here first:
Sign In